We all win when you take the FAMA/FEMSA Apparatus and Economic Outlook survey. The survey – focused on apparatus, funding and equipment, helps us continually improve our service to fire fighters, fire departments and municipalities. Our members use the results to develop products and services to meet your changing needs and requirements. And for completing the survey, you're entered in a drawing for a FREE iPad. Win-Win!
To enter the iPad drawing, simply visit www.fama.org/survey and complete the survey.
Thanks for your feedback and good luck!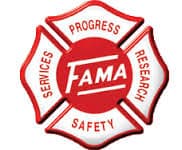 —
Since 1989, Vogelpohl Fire Equipment has been providing equipment, apparatus, and service to fire departments in Kentucky, Ohio, and Indiana. We understand how important the products and services are to the men and women who use them and how their safety depends on both.  If you have any questions about this topic or any other please let us know.
Contact us (800-797-8317) today for more information!