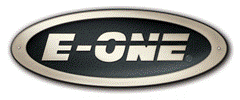 Details
E-One eMax CustomRescue Pumper
TyphoonChassis, MediumLength Cab, Seatingfor (5), EMS Cabinet withinterior/exterior access
CumminsISL450 HP Engine, AllisonEVS3000Transmission
178"WheelbaseExtended Front Bumper with 1.75"TrashLineE-One eMax1500 GPMPump, 1030 gallonWaterTank
eMaxPump Module with(3) speedlaysand enclosed Stokes/backboard storage
Pump operatorspanel inenclosed L1 compartment.
Discharges—(2)2.5" Driver Side, (1)3" Officer Side, 2.5"Rear, (2) 1.75" and (1) 2.5" Speedlays.
Heavy-dutyExtruded AluminumBody, Roll-up and Hinged Compartment Doors
Driver Side HighSide Full DepthCompartments withRooftop Compartments.
Officer Side HighSide Full DepthCompartments withRooftop Compartments.
Multiple Compartment Shelvesand Trays. Overhead Ladder Rack
AluminumTreadplate Hosebed Cover withEnclosed Hard SuctionStorage.
MultiplexElectrical System withVista Screen Controls
WhelenWarningLights, WhelenElectronic Siren, Federal Q Siren
Smartpower 6KW Hydraulic Generator. Electric Cord Reel.
12V LED Browand Rear Scene Lights. 120V Quartz Side Scene Lights.
>> View Flyer
Contact us (800-797-8317) today for more information!